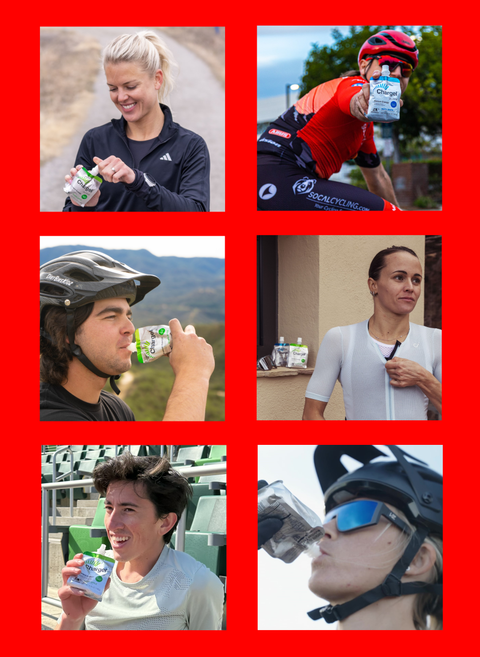 ENERGY ON DEMAND
When it comes to energy, Chargel allows you to perform at your natural best. Say goodbye to gummy, pasty gels that leave you feeling stuck at the starting line, and say hello to a whole new way of charging up.
Chargel was created by one of the largest food & beverage companies in Japan, where gel drinks are a popular choice for any athlete looking for an instant boost.
As an original gel drink pioneer, we're excited to bring the power of Chargel to athletes in the United States.
Chargel's unique texture is easy to digest and doesn't weigh you down. Our blend of carbohydrates and vitamins help give your body the energy it needs to take on the toughest of challenges. Chargel is caffeine-free, and made without gluten, artificial sweeteners and high-fructose corn syrup. Our formula is plant-based and Informed Choice certified, so you can feel good about choosing Chargel. Plus it comes in three delicious fruit flavors to help you fuel up.
Our resealable pouch with a built-in spout lets you refuel at your pace. It's useful whether you need an instant boost before you get going, or in the middle of your workout to finish off strong.
So add some to your regimen and train like the pro athletes who already know what Chargel can do.
It's not the energy you expect. It's the energy you want.
FAQ