White Grape (6ct./box)
Regular price

$20.94
Sale price
INGREDIENTS
Each pouch contains: 
Water, Dextrin, Sugar, White Grape Juice, Less than 2% of Citric Acid, Calcium Lactate, Sodium Citrate, Gellan Gum, Natural and Artificial Flavors, Potassium Chloride, Xanthan Gum, Locust Bean Gum, Sucrose Fatty Acid Esters, Polyglycerol Fatty Acid Esters, Niacin, Riboflavin, Pyridoxine Hydrochloride (Vitamin B6), Thiamin Hydrochloride, Vitamin B12.
NUTRITION FACTS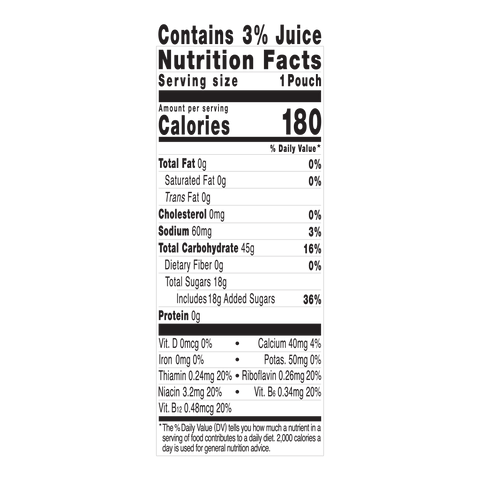 SIZE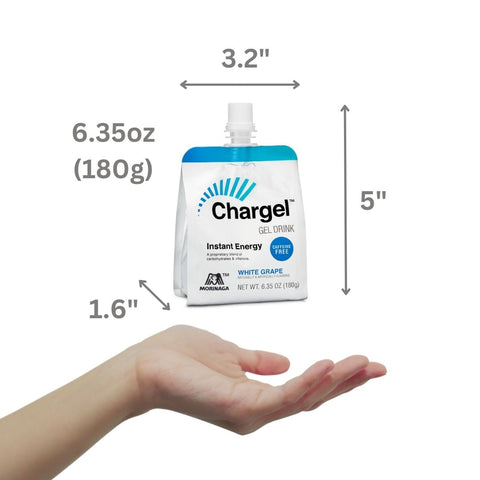 ALLERGENS
Free of 9 major allergens:
milk, eggs, fish, shellfish, tree nuts, peanuts, wheat, soybean, sesame
SHIPPING
Delivery fees will be applied at checkout.

Delivering all over the US.
1 to 3 boxes: $9.99
4 boxes and over: Free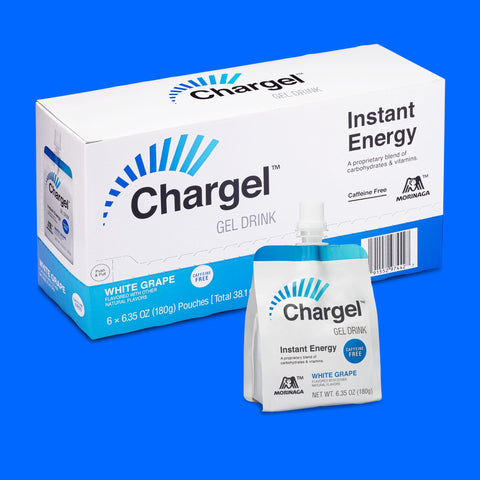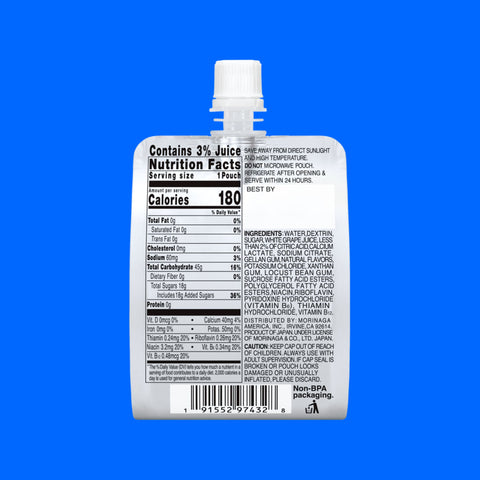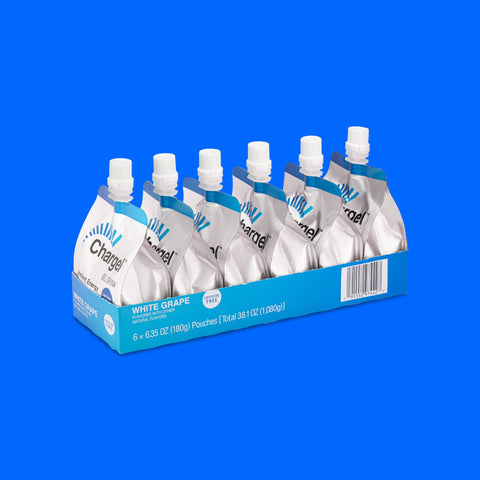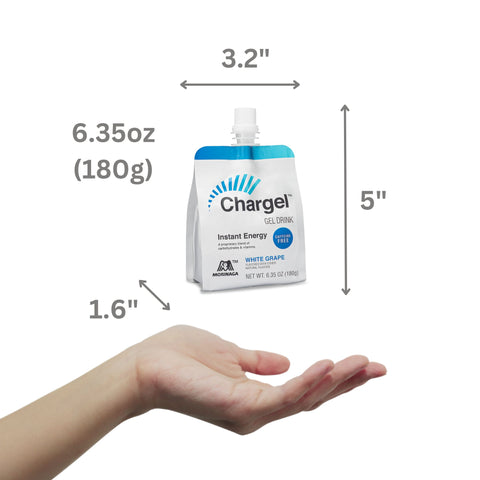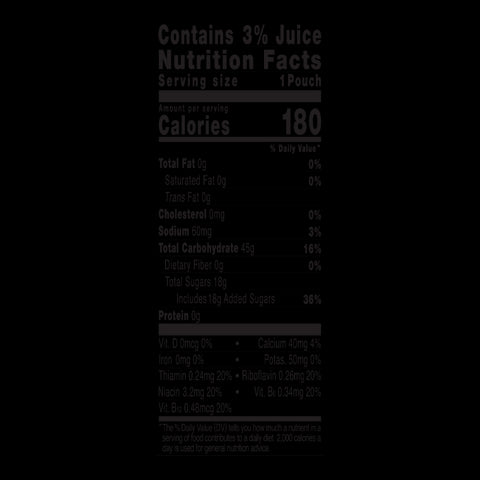 Get it.
Chargel White Grape is juicy and sweet - to keep you on your feet. No caffeine. No artificial sweeteners. Just refreshingly satisfying energy delivered in an instant. Perfectly portable for on-the-go drinking. Try the unexpected energy of Chargel White Grape today.
Free shipping on all orders 4+ boxes and Trial Kit.
Our Team Loves Them!
Chargel donated several boxes to our NICA team and the student athletes love them!
Wished I Had it Sooner!
I got a few samples at the Health & Fitness Expo for the Big Sur Marathon. It sat in my closet for a few months. Then my cousin tried some at the SF Half Marathon and liked it a lot. I tried it on one of my long runs and was pleasantly surprised. It tastes really good and a lot easier to consume than gels.
White lightening
-great taste
-level energy no spikes
- better chilled
Yum!
The white grape gotta the spot, just say enough without being overly sweet. I find it refreshing if I throw a pouch in the frig to chill it down a bit.
Extra tasteful
I was pleasantly surprised by this product. The texture of the product is like jello. My favorite flavor is the white grape. I was satisfied with the product.
The company should consider selling the product in larger quantities because paying $10 for shipping a box of six pouches is not feasible.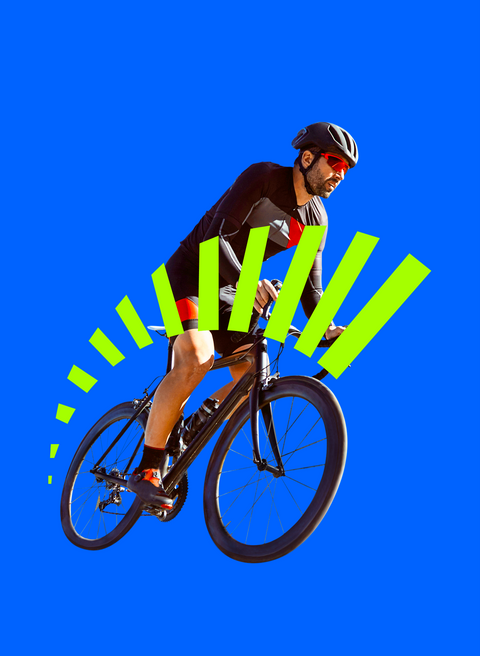 Equip yourself with instant energy before every workout.
Designed for exercise
Energy in an Instant
Nothing extra
Portable power
Refreshingly satisfying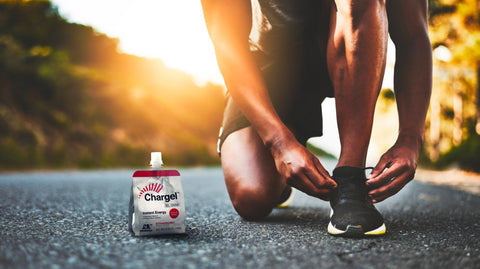 Chargel uses an original blend of carbs and vitamins in gel form  created for quick consumption.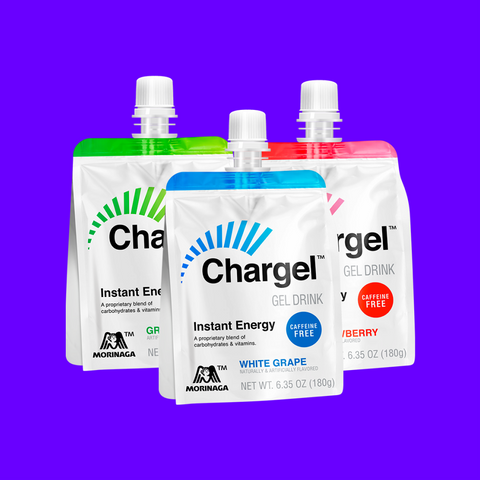 Every pouch of Chargel is made free of caffeine, artificial sweeteners and high-fructose corn syrup.
Chargel fits your pocket like it fits your lifestyle. Portable convenience with a built-in spout and resealable cap.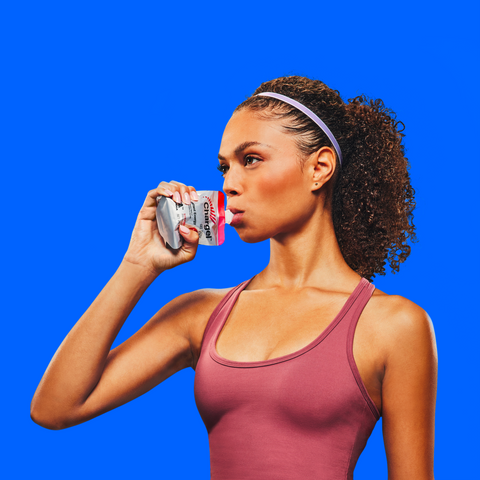 Chargel gives you the best of both worlds: Its unique gel texture refreshes like a drink and satisfies like a snack.