Apple (6ct./box)
Regular price

$20.94
Sale price
INGREDIENTS
Each pouch contains: 
Water, Dextrin, Sugar, Apple Juice, Less than 2% of Natural Flavors, Sodium Citrate, Citric Acid, Calcium Lactate, Malic Acid, Gellan Gum, Potassium Chloride, Xanthan Gum, Locust Bean Gum, Sucrose Fatty Acid Esters, Polyglycerol Fatty Acid Esters, Niacin, Riboflavin, Pyridoxine Hydrochloride (Vitamin B6), Thiamin Hydrochloride, Vitamin B12.
NUTRITION FACTS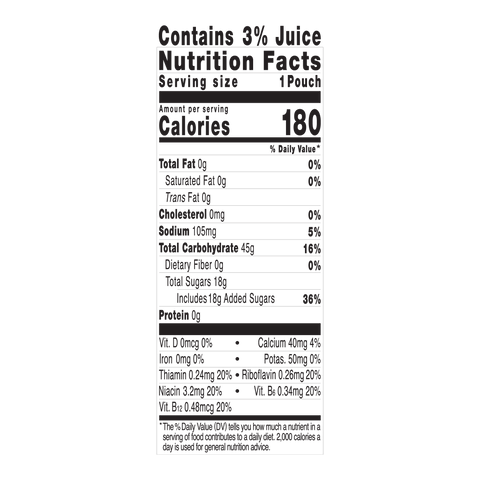 SIZE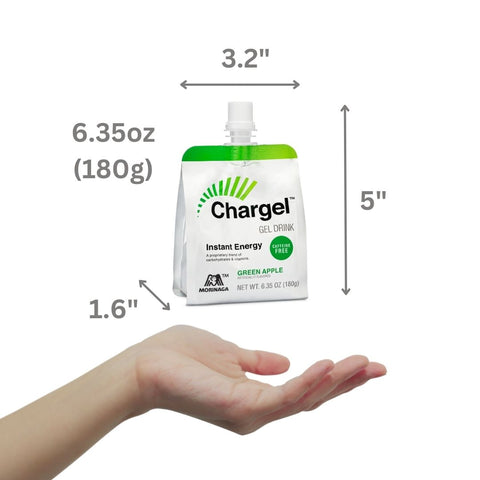 ALLERGENS
Free of 9 major allergens:
milk, eggs, fish, shellfish, tree nuts, peanuts, wheat, soybean, sesame
SHIPPING
Delivery fees will be applied at checkout.

Delivering all over the US.
1 to 3 boxes: $9.99
4 boxes and over: Free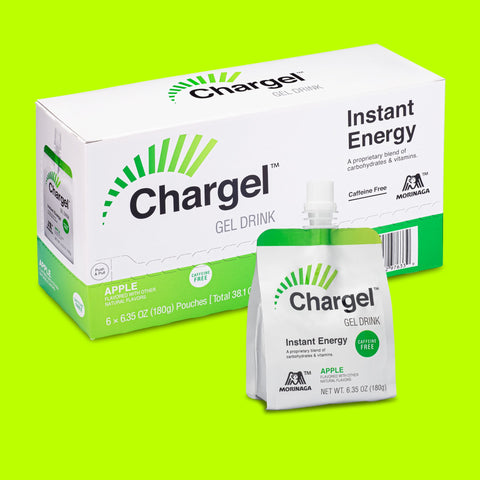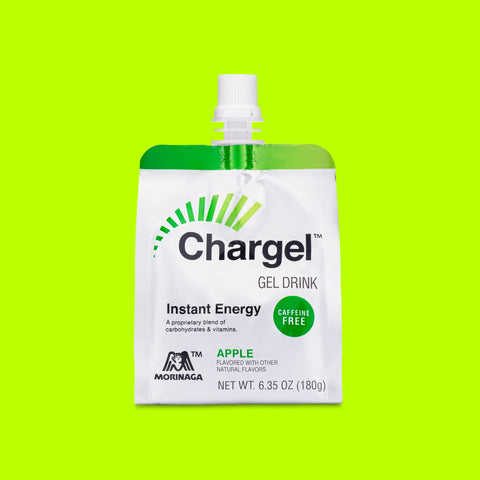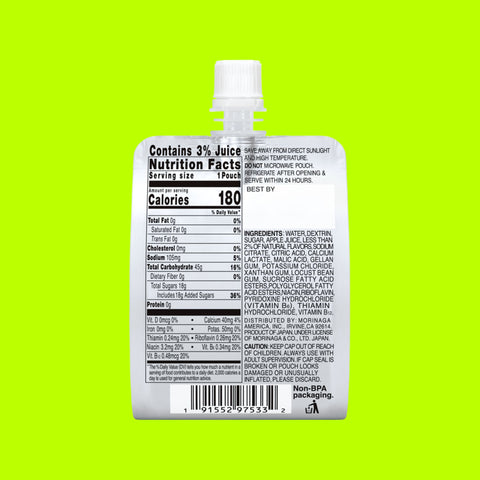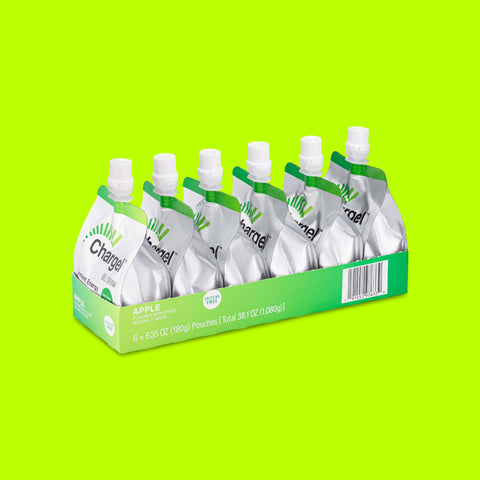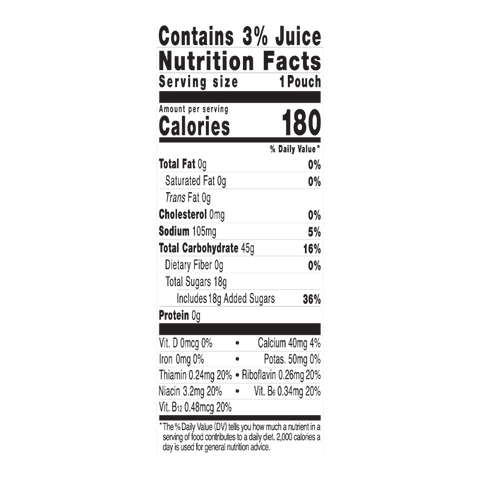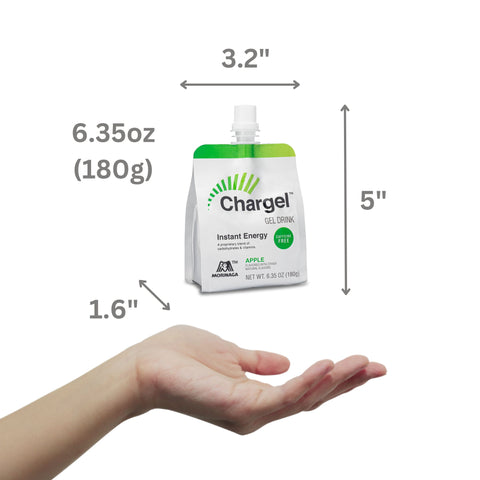 Charge up.

Tap into the tangy tartness of Chargel Apple. For the instant energy you and your workout want, without the caffeine and artificial sweeteners you don't. Conveniently portable. Refreshingly satisfying.
Try the unexpected energy of Chargel Green Apple today.
Free shipping on all orders 4+ boxes and Trial Kit.
Great stuff!
I initially got hooked on this in Japan and was delighted to see we have it in the states! It's great for holding you over on long work days, hikes and even better for hangovers!
Tastes like jolly ranchers
My favorite flavor. Tastes exactly what you would expect green apple to taste like
Green Apple Review
I've been using this product for all my indoor and outdoor workouts. Great taste with no side effects
Delicious and refreshing
Wow! I've been using gels to boost my energy throughout my runs. I received a sample of green apple at mile nine of the OC half marathon I immediately wanted to throw all of my gels into the bay! Chargel is light and refreshing. I didn't have gummy mouth after drinking it! It was almost like a Jell-O shot, and not like the sticky molasses consistency of traditional gels. I'm ordering some for sure! This will be my new running mate.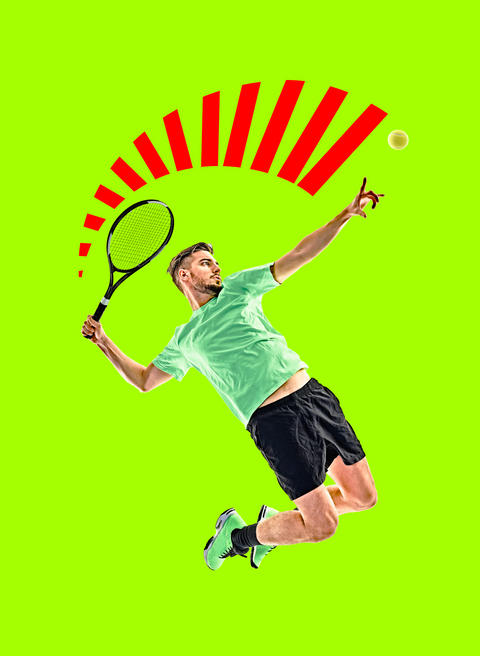 Equip yourself with instant energy before every workout.
Designed for exercise
Energy in an Instant
Nothing extra
Portable power
Refreshingly satisfying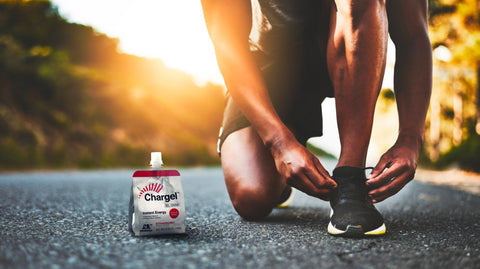 Chargel uses an original blend of carbs and vitamins in gel form  created for quick consumption.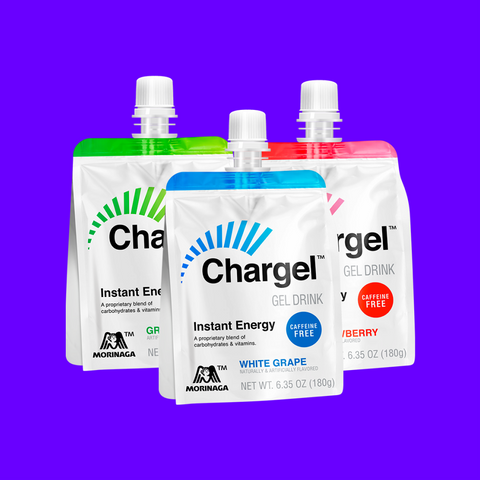 Every pouch of Chargel is made free of caffeine, artificial sweeteners and high-fructose corn syrup.
Chargel fits your pocket like it fits your lifestyle. Portable convenience with a built-in spout and resealable cap.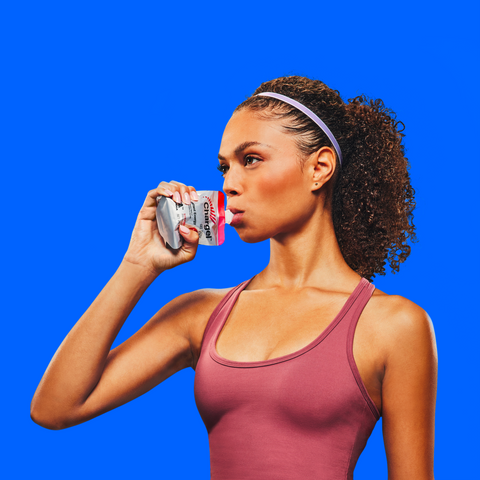 Chargel gives you the best of both worlds: Its unique gel texture refreshes like a drink and satisfies like a snack.