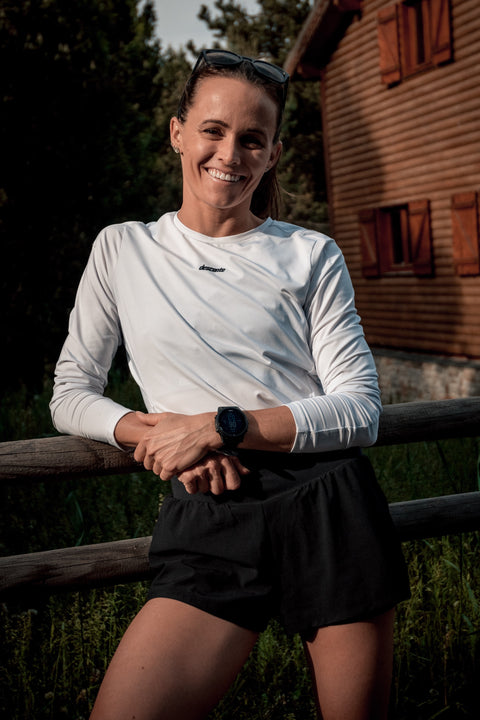 Meet Taylor Spivey
Taylor Spivey was born and raised in Southern California and spent her childhood competing in surf-lifesaving events. She won several National Titles, before transitioning to triathlon in college in 2014.
Since 2016, she's been a member of USA Triathlon's National Team and has improved every year since. The past 4 years, Taylor has finished top 4 in the World Rankings. In 2022 she finished on the podium in 4 out of the 5 Super League races, and 2nd overall in the Series. Looking back, she finished top 8 in all 14 events raced last season.
As a front pack swimmer and strong cyclist with excellent technical skills, Taylor starts each race at the front and stays there. Her goal is to continue to be a consistent top 5 performing athlete and podium in the World Triathlon Championship Series & Super League Series. This season, all eyes are also set on the 2024 Olympic Games selection for Team USA.
Learn more about Taylor!
How did you get started in your sport?
I started doing triathlons when I was in university. It was my fourth year studying and I was going abroad, so I decided to take a break from swimming and introduce some running and biking into the mix. Just before I left to study abroad, I did a few races with the club team at my university. I then went on to travel to Italy and shortly thereafter, a coach sought me out based on my results. I found a running group, swam with a few athletes on the national swim team and found a group of people to bike with - it was a very cool experience. I've been doing triathlons ever since.
Which of your strengths do you believe have made you into the great athlete that you are?
I'm a very gritty person and don't give up easily - I like to take on challenges. When I was on the college swim team, my roommates always told me that I was one of the hardest workers on the team. So, I think that translated well to triathlons with the addition of two sports.
What's the best piece of advice you've received from a mentor?
I think the best piece of advice I've ever received was from when I first started triathlons. I was a bit frustrated that I wasn't achieving success as quickly as some other athletes who had started around the same time as me. Someone gave me the analogy of a ladder; you can't reach the top step without all the little steps in between. I try to remind myself that, while also reminding the younger athletes in my training group this often.
What was an unexpected challenge you came across in your life or your career that you had to find the energy to power through?
I think one of the most difficult challenges I faced when I was starting in this sport was when I was involved in a bike accident in my first few years of competing in triathlons. I fell really hard and hurt my knee pretty badly and I wasn't sure how that would affect my hopeful future in the sport. Even though I was scared to push through, I had a lot of great people there to help me and to rehab my body along with a great coach who eased me back into training. So, after facing that trauma, it really came down to the community around me which helped me power through the challenge and get back into the sport and continue to work to get where I am now.
What do you believe is the greatest challenge facing most athletes today?
I think this goes back to my ladder analogy. I think a lot of people just expect success instantly and I think the way that our culture has evolved, that's the way we operate now, and people forget that it requires years of hard work and dedication. It's not just about doing a few big things, where the importance really lies is in all the little things.

What emotions do you feel while competing?
Before I start, I'm very nervous. During the race, I'm very focused but also find myself in a state of flow that keeps me focused until the end of the race.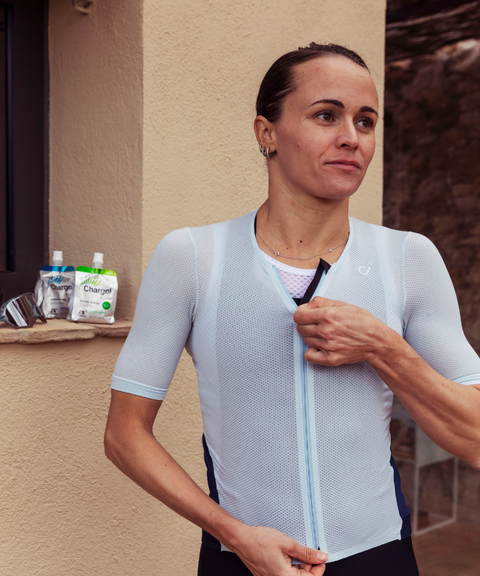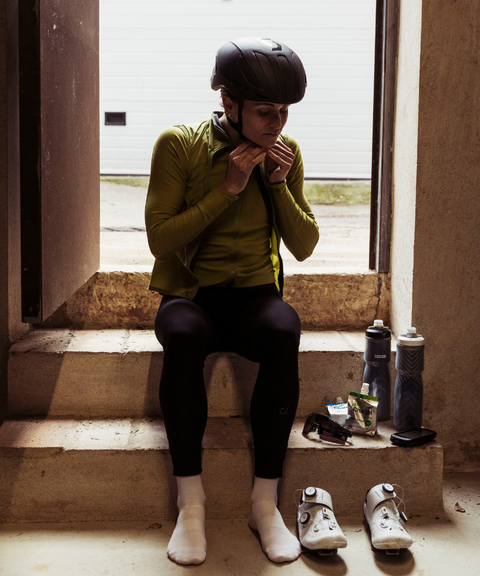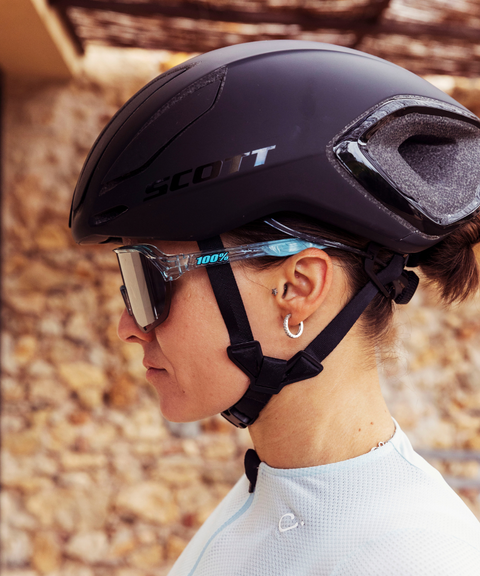 If you could achieve anything you wish for in your sport, what would it be?
In terms of my professional goals, I want to be an Olympic medalist and a world champion. I also like the idea of being able to give back to the younger generation or someone who can overcome challenges with the help of sport and triathlons.
Walk us through your daily routine when training for your next race.
Every day is very different as we operate on a weekly format of training. On my hard training days, I'd say I wake up and, just like anyone else, probably hit the snooze button a few times before getting up. Then I get up and grind my coffee beans and have some oats. After that, I go to the pool, do a hard swim set, and come home. Then I eat my second breakfast, go out on the bike and do a session for about 2-3 hours. Following my bike ride, I'll come home, and put my feet up for a few hours before I head out of the door again to go for an hour run. The days are pretty jam-packed with trying to relax in between sessions, eating and doing the little things like cooking, cleaning, laundry and running errands. We don't really have a rest day completely unless we're in a big training block or at a higher altitude. A typical rest day would include sleeping in before I eat breakfast. After that, I bike for about 90 minutes, come home, eat another meal, and then go to the pool about an hour later and swim for about an hour and 15 minutes. I might go out to eat with my teammates, go to the grocery store, and do some food prep. I also try to just sit down and watch Netflix or read a book.
How do you stay motivated in the toughest times?
I stay motivated by focusing on bigger goals. For instance, performing well at my next race. When it comes to daily training and feeling discouraged, I stay motivated by having my teammates around and spending time with them.
What do you do to charge before, during and after an intense race?
Before a hard race, I try to stay in my hotel room, order a lot of room service, stay off my feet and, binge a Netflix series. After the race, I like to go out and have dinner with some of my friends that I race with and unwind a bit.
How important is it to fuel your body properly?
I think it's incredibly important to fuel your body properly. Not only with the quantity of calories, but also the quality. I think a lot of athletes focus too much on being lean and not enough on fueling themselves to perform. But I think the narrative has changed a bit in the last few years to include more focus on sports nutrition knowledge and resources. But overall, it is one of the most important things - if you don't put fuel in your gas tank, you're not going to be able to drive your car!
What is your favorite song to warm up to?
I tend to go through phases, but they are usually within the rap genre. I like something that like makes me feel like a boss, I need something that gets me going.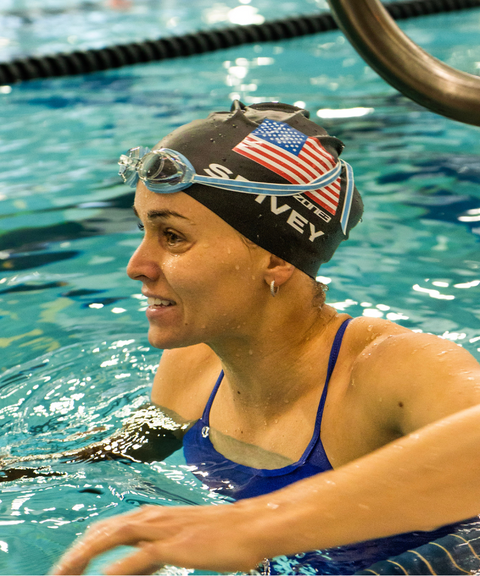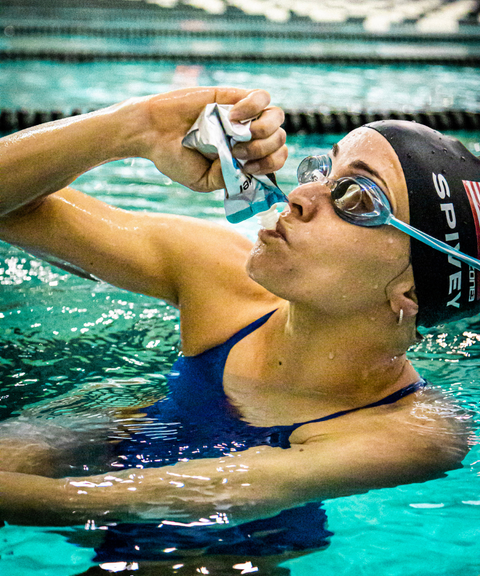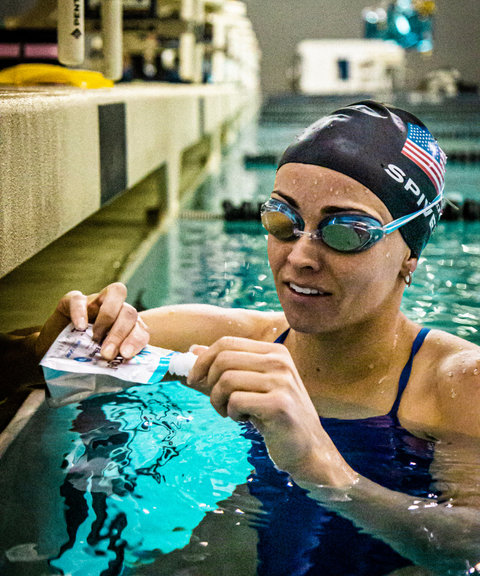 What are your favorite features of Chargel?
I love that Chargel is easy to consume and eat because I find a lot of times with gels, I don't always want to eat them when I'm like in the middle of a hard session. I find that Chargel is super easy to intake because it's more of a drink and you still get all those calories and carbs that you need to get through a session and that's usually the hardest time to get fuel for me in terms of my appetite.
How do you integrate Chargel into your training?
Most of the time I bring it on my rides because that's when I'm training for the longest duration. I'll also bring it to a swim to or have it before a run. I reach for it if I feel I was under fueled the day before or didn't quite get enough of my calories to keep my energy up while burning them through each training session.
What makes Chargel different from any other energy gels, drinks orsports fuel items that you've tried previously?
The fact that it has such great taste. I also like the fact that you don't need to consume all of it at once due to the resealable straw!
What kind of issues or challenges do you think Chargel can solve inthe athletic world?
I think not everyone can stomach gels when they're training and are interested in trying something different. I think that's why Chargel is a good alternative because it's still easy to digest during training.
If you had to pick one flavor of Chargel to train with for the rest of your life, which flavor would it be?
I can't pick a favorite - I love all of them!